Maria Grip – Online Marketer
I mer än 5 år har jag arbetat med digital markandsföring, mestadels inom Displayannonsering.  Se här en sammanfattning om samarbeten jag har utfört som influencer.
– – –
For 5+ years I have been working with digital marketing in various forms and areas. Mainly within Display Advertising, but lately also using media channels such as email and Facebook.
In my spare time I create content for both external sites as well as my own sites, mostly travel related but also about internal design. Since 2010 I have helped smaller companies, and individuals, to create a homepage/website using WordPress CMS. Initially I create a site and connects it to Google Analytics, create pages in Social Media, and then I produce and publish content as well as images on both site and in Social Media. If I receive a marketing fund I advertise through AdWords, Facebook and LinkedIn.
Content Projects 
PUBLICATIONS
2016-2017 | Content creation and publishing of sponsored posts on TravelGrip.se. 
2018 |  Article production for Top Dog agency in Stockholm, published at a blog.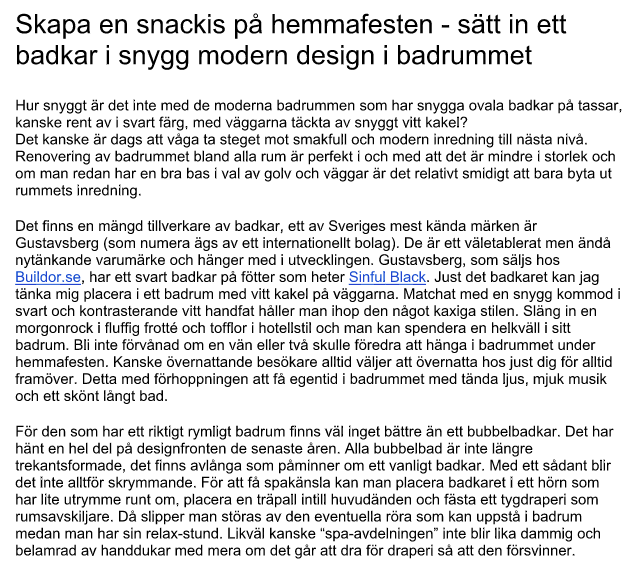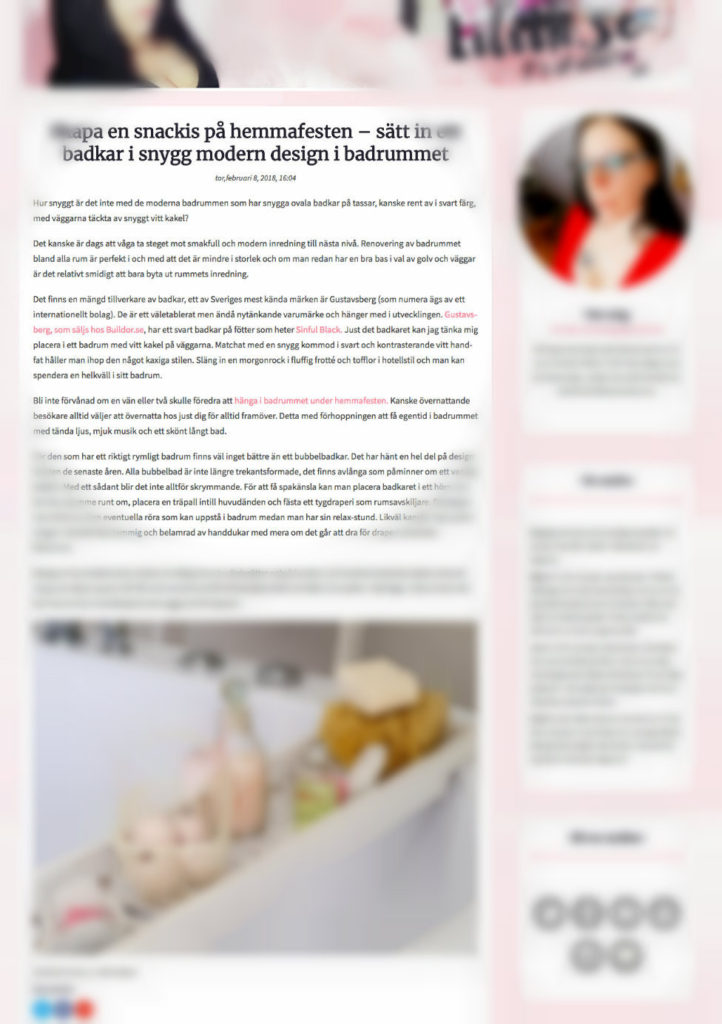 2017

| Guest Blogg Post

at insurance company ERV.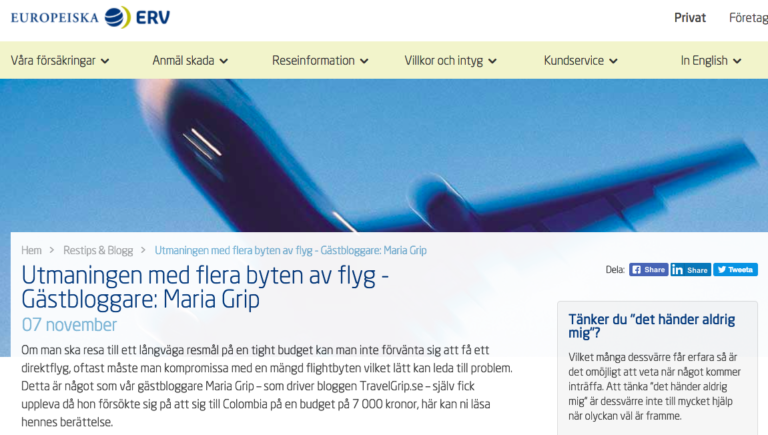 2014-2015 | Guest Blog Posts at Resfeber.se.

Site launches
2013-

 |

Publishing my own site 

TravelGrip.se – Travel site about journeys, destinations, hotels and restaurants, see infographics. 

Full production.

2013- |

Publishing the site 

Fixitservice.nu – Website for a local carpenter in Gävleborg, Sweden. Full production.
2014- | Publishing my own site LadyTravelGuide.com – Travel & Lifestyle site.
Other projects
Small website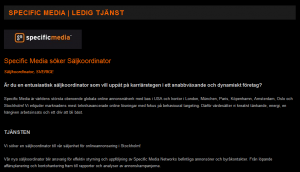 2012 | Specificmedia Job Ad 
Created a free page service from Weebly.com to create a page for a job ad. SpecificMedia used it to spread in Social medias as well as directly with their contacts.
Webshop
2010- 2012 | Create2day.se managing products and marketing activities through Facebook, PPC using AdWords, Email and measures through Google Analytics.